Over the years the Bearcats have earned much recognition for being among the nation's elite in college basketball. Under a rookie head coach and without the famed Oscar Robertson, the undeterred Bearcats delved into the 1960-61 season determined to dominate the court. And a success it was. University of Cincinnati proudly claimed its first national title in 1960-61. As though to show this win was no fluke, the Bearcats captured the championship once again in 1961-62.
Cincinnati made a then unprecedented fifth straight trip to the Final Four in 1962-63, and narrowly missed capturing a third-straight national crown when Loyola ( Ill.) overcame a 15-point deficit and defeated the Bearcats by a basket, 60-58, in overtime.
During those five seasons, the Bearcats recorded a 37-game win streak and posted a 161-16 ledger. The five straight Final Four appearances is a feat topped only by UCLA.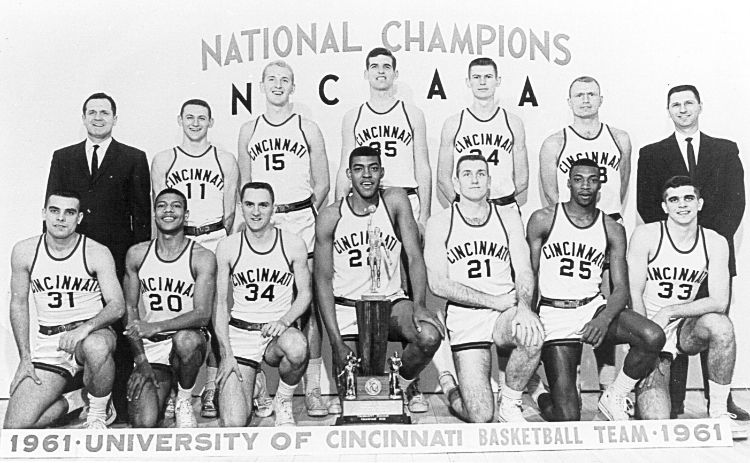 1961 NCAA National Champions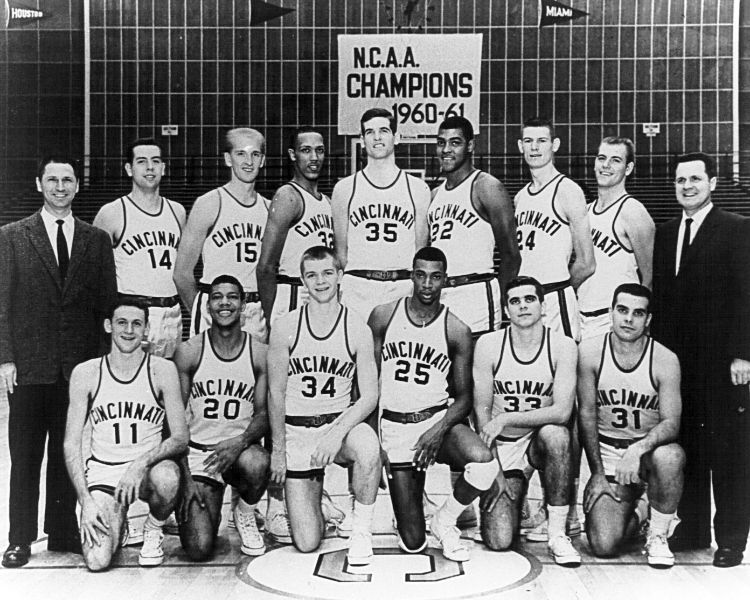 1962 NCAA National Champions