Our goal is to preserve the history of basketball in Ohio and help promote our future – both basketball and the youth of Ohio.  Our first recipients were Billy Tafflinger from Lima Central Catholic High School and Gina Griesdorn from New Bremen High School.  We gave away two more $1,000 scholarships in 2013 to Jessi Myers from Wauseon High School and Aric Thompson from Elida Senior High. Our 2014 recipients were Megan Thomas from Theodore Roosevelt High School (Streetsboro) and Jansten Locke from Minerva High School. In 2015, Ashton Horsley from Athens High School and Bradley Mallott from Madison High School (Middletown) received scholarships.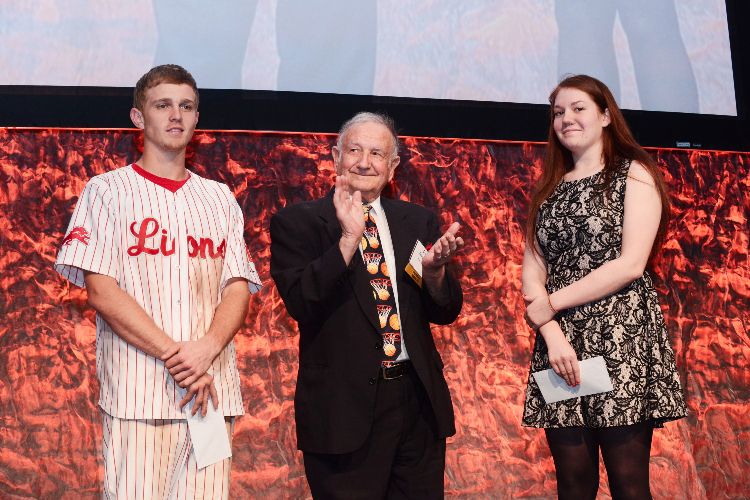 2014 Scholarship Recipients
We grant annual scholarships to graduating high school seniors using the following criteria:
The student and/or coach is a member of the Ohio Basketball Hall of Fame Club
The student played basketball at his or her high school for at least two years, or contributed to the team in some way (Student manager, scorekeeper, etc.)
The student has contributed significantly to the greater community through volunteer service
The applicant is attending an Ohio college or university
The student is able to attend the annual Induction Ceremony.