Wright State University
1983 Men's NCAA Division II National Champions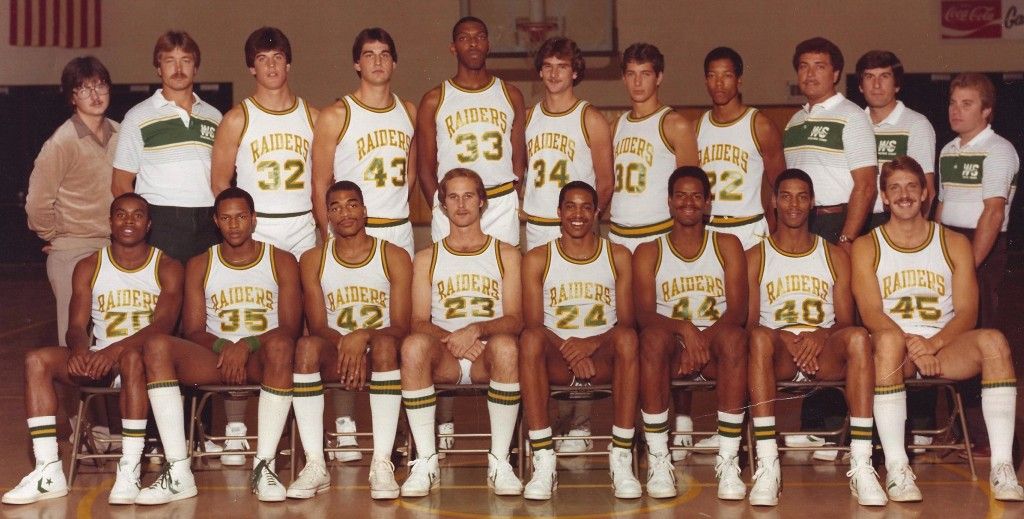 Before its basketball program achieved NCAA Division I status in 1987, Wright State University built a strong Division II program over 17 seasons. Ralph Underhill became WSU's head coach in 1978, and the Raiders won the NCAA Division II championship in his fifth year.
The 1982-83 Wright State team featuring Gary Monroe, Anthony Bias and Mike Grote began to believe in itself in January when Grote made a sensational last-second, fall-away jump shot that sealed a 65-64 victory at Kentucky Wesleyan.
They took a 23-4 record into the NCAA competition. and brushed aside Lewis University, 71-57, in their first game. Then they faced Kentucky Wesleyan on its home court and won a 69-67 decision when Bias sank two clutch free throws.
A week later Wright State won, 73-53, at Bloomsburg State to reach the Final Four the following weekend at Springfield, Mass.
The Raiders defeated Cal State-Bakersfield, 57-50, in the semifinal and trounced tourney favorite District of Columbia, 92-73, in the championship game. Monroe, an All-American and the team's Most Valuable Player, averaged 18.7 points and 7.5 rebounds and was named most outstanding player of the tournament.