Mid American Conference Champions
1956-57, 1957-58, 1958-59
Miami University's 1957-58 men's basketball team, coached by Dick Shrider and featuring veterans Wayne Embry, John Powell and Jim Thomas, remains the only team ever to go through its Mid-American Conference schedule undefeated. The Redskins were 18-9 overall and 12-0 in the MAC.
They were among three straight Miami teams that won or shared the league championship. The 1956-57 squad, coached by Bill Rohr, had a 17-8 mark and finished 11-1 in the MAC before losing to Notre Dame in the NCAA Tournament.
Dick Shrider was head coach for that special 1957-58 season when Embry and Powell were seniors and Thomas was a junior. Miami secured its first NCAA Tournament victory when in knocked off Pittsburgh, 82-77, in a first-round game at Evanston, Ill. Then the Redskins lost to eventual champion Kentucky in Lexington.
Seniors Thomas, Eddie Wingard and Bill Brown joined with junior Jim Hamilton and sophomore Dave Zeller in 1958-59 when Miami (14-11, 9-3) shared the MAC title with Bowling Green. That MU team did not get an NCAA berth but won the Hurricane Classic in Miami by upsetting nationally-ranked New York University and the host University of Miami Hurricanes.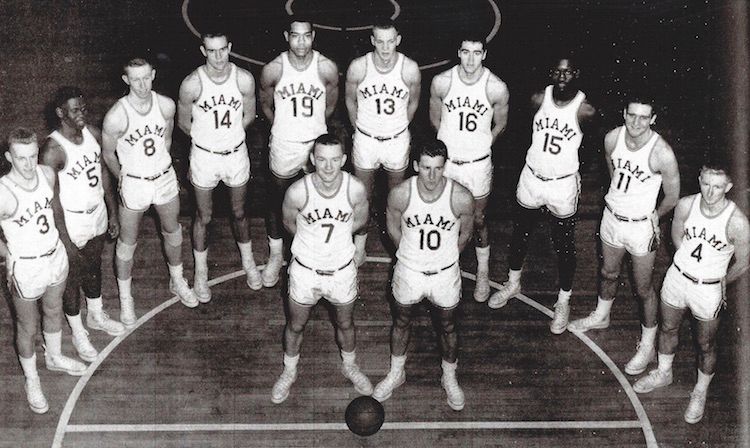 Miami University Men, 1956-57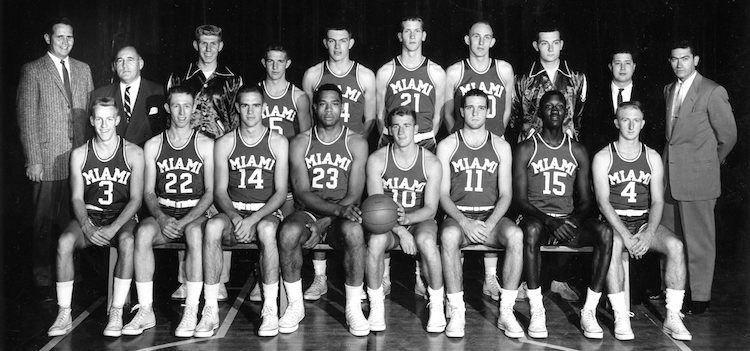 Miami University Men, 1957-58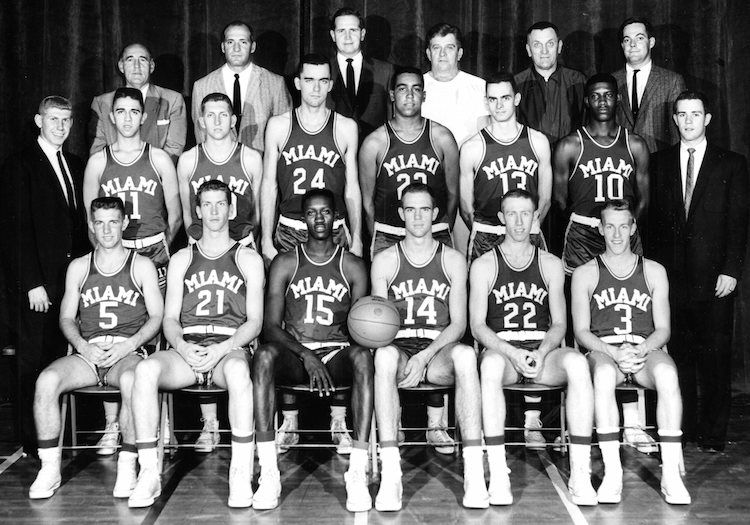 Miami University Men, 1958-59
Inductee Name
Birth Date:
Birthplace:
High School:
College:
Biography here