Indian Valley South HS Boys, 1971-72 & 1972-73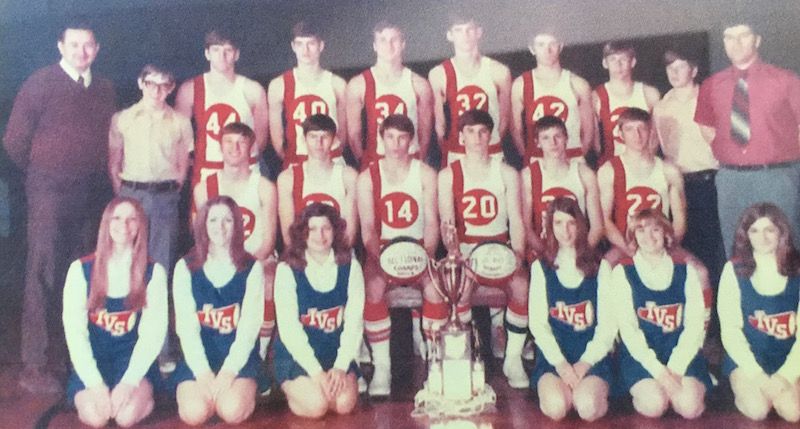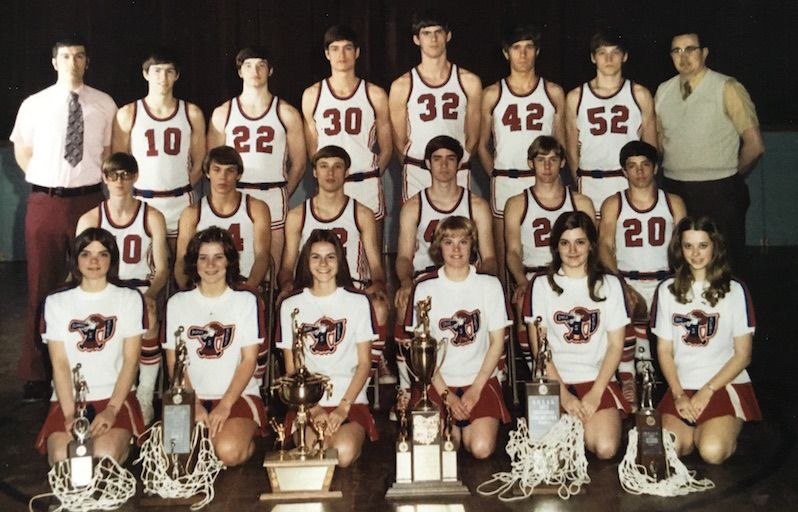 Indian Valley South High School nearly had two perfect seasons back-to-back under the guidance of Coach Charlie Huggins in the early 1970s.

The school from the village of Gnadenhutten in Tuscarawas County won the state Class A championship in 1972 with a 26-0 record by defeating Morral Ridgedale, 59-41, in the championship game.
 
A year later the Rebels took a 25-0 record into the 1973 championship game but lost, 42-37, to Marion Pleasant.

The team leader in the 1971-72 season was Huggins' son, Bob, who was the Associate Press Class A Player of the Year. He is the same Bob Huggins who has coached teams at Walsh College, the University of Akron, University of Cincinnati, Kansas State University and his alma mater, West Virginia University. Charlie and Bob Huggins have both been inducted in the Ohio Basketball Hall of Fame in previous classes.
  
Other members of the 1971-72 team were: Joel Cochran, Larry Compton, Ken Crites, Edwin Fawcett, Steve Gregg, Mike Gunther, Van Henry, Chuck McComb, John Metzger, Roger Merrick, Bill Mullett, Rick Teater, Bud Westhafer and Dave Young.
  
The 1972 champions began their postseason run with a 64-51 victory over rival Indian Valley North. Sectional wins over Hiland and Garaway followed. The Rebels brushed aside Adena by 30 points to take the district championship and won the Regional and a trip to Columbus by beating Zanesville Rosecrans and Columbia Station.

Charlie Huggins' team was clearly superior in the Class A final four, crushing Cincinnati St. Bernard, 60-36, and manhandling Morral Ridgedale, 59-41, in the championship game.
   
To get back to Columbus in 1973, the Rebels had to get past Strasburg in the regional final. Strasburg was a school that Charlie Huggins had coached to a state title six years earlier. IVS won that game and defeated Sebring, 60-49, in the state semifinal only to lose the Class A crown to unbeaten Marion Pleasant.