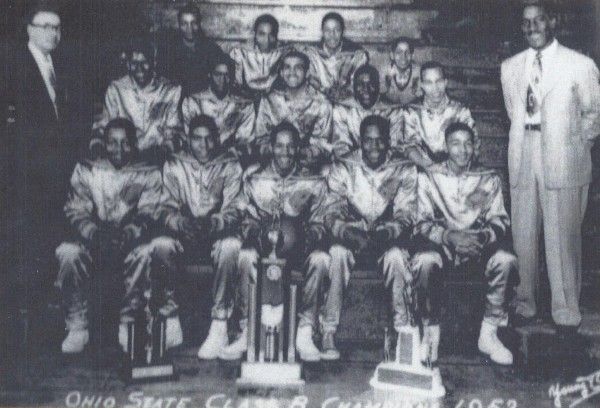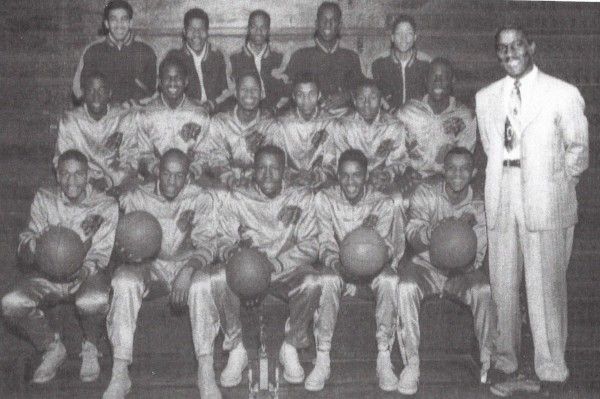 Lockland High School was integrated until 1938 when a $100,000 addition of 12 classrooms and a gymnasium-auditorium to Wayne Elementary School was completed and Wayne High School was created for African-American students from the communities of Lockland, Woodlawn and Lincoln Heights.
The small gymnasium was typical of most small schools in Ohio. The center circle and the two foul circles overlapped. The bleachers were on one side of the court and the stage on the other. The team benches were on the stage. Players had to jump off the stage to check into the game.
Teams from all-black schools were not welcome in local leagues, so Lockland Wayne's basketball team had to play a mixture of schools, large and small to build a schedule. They never played in places where they had to spend the night because the hotels were segregated.
Lockland Wayne High School became known statewide in 1949 when its basketball team advanced to the Class B state championship game only to lose to Delphos St. John's and finish with a 31-2 record. In 1951 the Panthers were back in the state tournament but lost in the semifinal game.
In 1952, Coach Joe Martin's Wayne Panthers became the first team from Hamilton County and possibly the first African American team to win any state title when it defeated Nelsonville, 56-46, in the Class B championship game. Seniors Robert Ellison, Ray Tomlin and Carl Bolds started along with juniors Roy Williams and Fletcher Yates, the older brother of University of Cincinnati player and coach Tony Yates.
Bolds scored a game-high 16 points in a 54-39 win over Mariemont in Wayne's sixth straight district championship. Tomlin, recovering from a broken arm, scored 12 points to lead the Panthers to a 38-30 win over Marysville in the Dayton regional final and Yates scored 17 in a 56-43 state semifinal victory over Minster. Williams' 19 points against Nelsonville led Wayne to state championship.
In 1955, Lockland Wayne won its second state crown, defeating previously unbeaten Willshire and its 6-foot-8 center Gary Kesler, 64-56, in the title game at Cincinnati Gardens. The Panthers finished with a 27-1 record.