Bishop Hartley High School Girls, 1976 & 1978 Class AA State Champions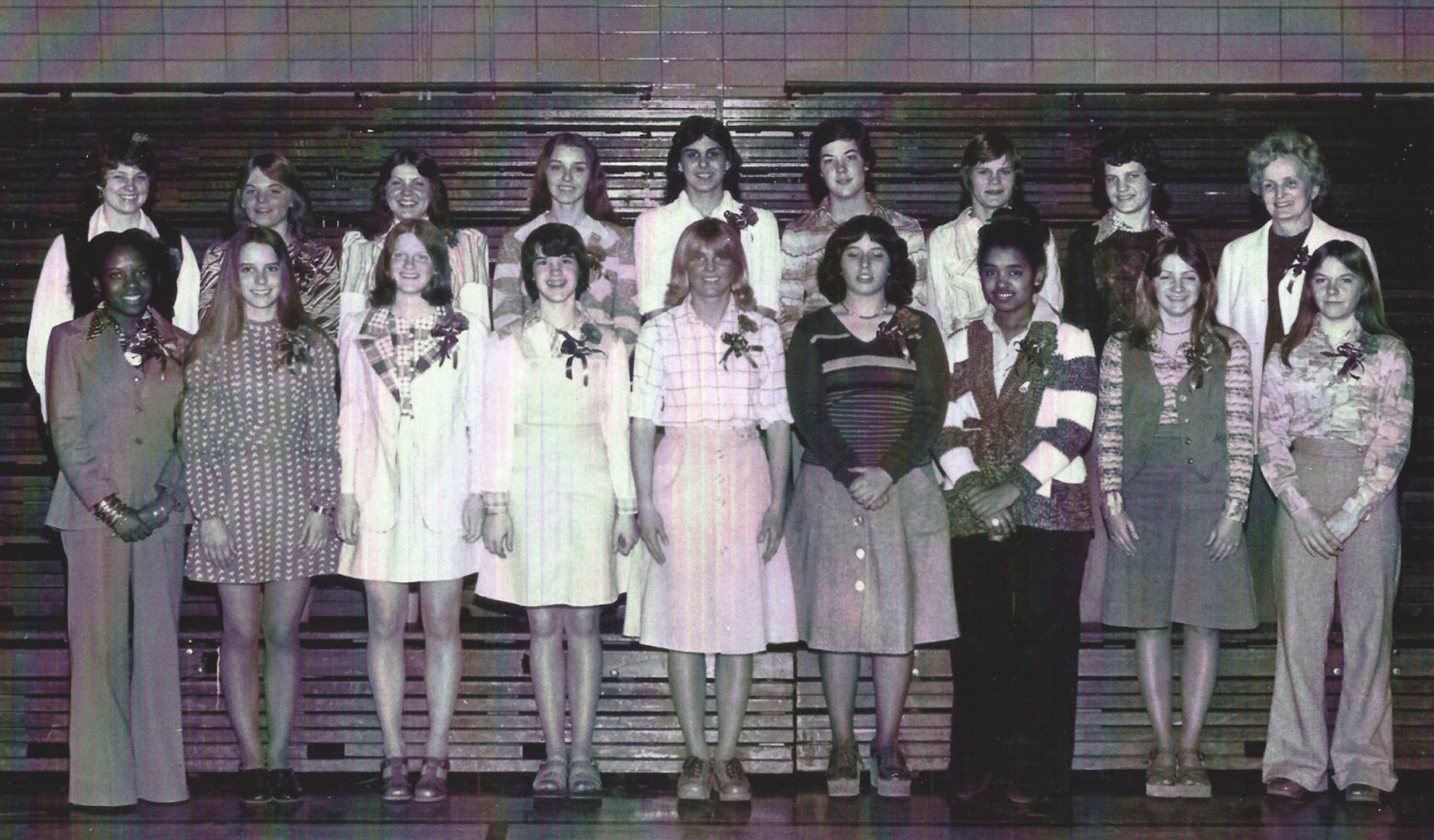 Bishop Hartley 1976 Class AA State Champions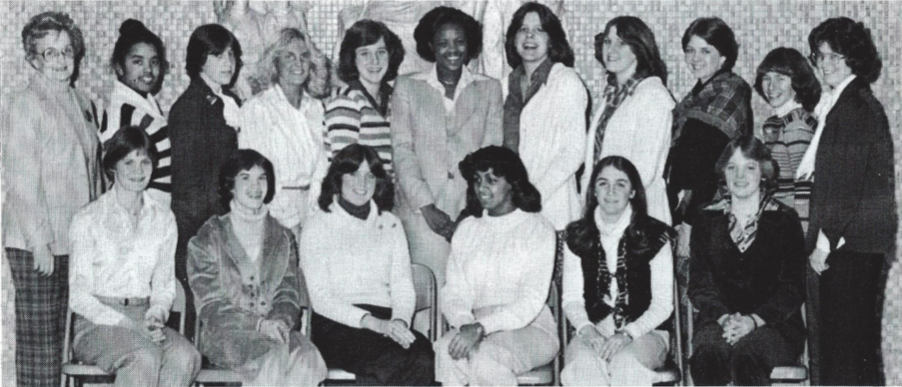 Bishop Hartley 1978 Class AA State Champions
Year Inducted: 2020
It's hard to believe that Columbus Bishop Hartley's most glorious run of success in girls basketball began with a bunch of unproven underclassmen entering the scene and a 2-5 record. That's exactly where the 1975-76 Hawks were after seven games. Despite those humble beginnings, a belief was emerging that young talents such as Donna Schneider-Eramo, Jaymme Lombardo, Tonya Craig-Reed and Julie Plank were meshing with veterans Amy Pallay – the team's leading scorer – junior Beth Flanagan-Wright and senior captains Barbara Brown and Cindy Kuhner-Perry.
Plank, Nancy Williams and sophomores Sally Miller-Harrison, Kathy Callahan-Albert and JoAnn Profera-Frank all moved up to varsity once the JV season concluded and added to key varsity players such as Deb Wollenberg-Zook and Lisa Wirthman-Kelley to provide coach Beth Conway with a capable and deep roster.
Still, the Hawks entered the postseason with a modest 6-6 record and daunting postseason path. In short, they were off the radar as a state title contender. In sectional action, Hartley found ways to scrape by Columbus Bishop Ready, (50-48) Mohawk (45-32) and top-seeded London (44-42). Pallay, Kuhner-Perry and Brown asserted themselves in those contests but Plank and Williams also made their mark, especially in district tournament wins over Columbus Bishop Wehrle (47-38) and Utica (49-43).
Displaying a crowd-pleasing style that featured speed, balanced scoring and clutch play on both ends of the floor, Hartley quickly grew from a young, exciting squad to a truly formidable one. In the regional tournament, highly touted and heavily favored foes Dresden Tri-Valley and Warsaw Riverview were next to be left in shock after losing to the upstart Hawks. In the regional final, Hartley outlasted the taller, stronger Riverview Black Bears, 46-42, to earn the school's first-ever trip to the OHSAA girls basketball state tournament.
In the state semis, Hartley emerged from a tight contest that was tied after three periods to post a 45-35 win over Oregon Cardinal Stritch. Profera came through with a pair of key jumpers to put the Hawks in the lead for good, Williams led the way with 19 points and 17 rebounds, and Pallay added a dozen points. Similarly, the final with Bellbrook also was a nail-biter and Pallay's scoring prowess emerged on cue. She recorded 19 points including timely free throws down the stretch.
Pallay also was an ideal decoy on Hartley's final possession. With the Hawks trailing 44-43 and Bellbrook affixed to Pallay, Plank split the defense and scored for an epic 45-44 victory and state title.
As Conway put it, the 1978 Hartley AA state championship team was borne from the joy of the 1976 championship. The starting five now consisted of Pallay, Plank, Williams, Schneider-Eramo and Miller-Harrison – a fivesome that led an upbeat attack. The additions of Jackie Drake, Mary Galloway and Linda Strapp added other key elements – namely defense, toughness and rebounding. That core group and substitutes Tracey Johnson, Jane Franckhauser-Szczepanek, Wirthman-Kelley, Chris Altman-Kaiser and Lori Stai-Wiegel put together an outstanding 16-1 regular season.
The Hawks averaged 57 points per game and used a variety of defenses and full-court presses to hold opponents to just 37 points per outing. Top-seeded heading into the postseason, Hartley dispatched Madison Plains and Logan Elm in the sectional then wiped away Marion River Valley and Bloom-Carroll in district action.
In the regional final, a familiar rival emerged – Dresden Tri-Valley. Pallay, Plank and Williams all came through with last-minute free throws to secure a 47-46 victory and another trip to the state championship. Advancing to Columbus for the 1978 AA state tourney were Hartley, Springboro, Delphos St. John and Navarre Fairless. Hartley took down Fairless in the semifinals, 56-45, behind a 26-point outburst from Pallay while Williams contributed 15 points and 18 rebounds.
That set up a classic matchup with undefeated Springboro and All-Ohio standout Amy Tucker, a future Ohio State Buckeye, and a memorable comeback. Trailing 46-40 entering the fourth quarter, Hartley outscored the Panthers 18 to 10 down the stretch for a 58-56 net-cutting win.
The Hawks clamped down on defense in that final quarter and were led by Williams' 31 points, 10 rebounds and seven consecutive made free throws in the closing minutes. She was named tournament MVP and joined by Pallay and Tucker on the all-tournament team.
Hartley finished the season at 24-1 and became the first girls program to capture a second state championship at the AA level.
Amy Pallay, Julie Plank, Nancy Williams, Toni Roesch, Coach Beth Conway and Assistant Coach Ann Mauer-Smith have all been inducted into the Bishop Hartley Hall of Fame.