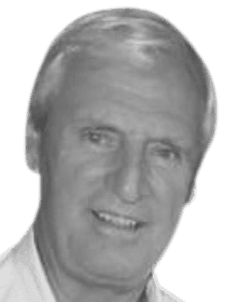 Al Vilcheck
Birthdate: October 12, 1949
Birthplace: Euclid, OH
High School: Euclid (Ohio) High School (1968)
College: University of Louisville (1968-72)
Year Inducted: 2023 
Ever-reliable and a model of consistency, Al Vilcheck was a high school superstar in Euclid, Ohio, and continued to produce at a high level at Louisville, where he was recognized as an All-Missouri Valley Conference player. 
A 6-9, 215-pound forward/center with lots of all-around game, Vilcheck was an unstoppable force for the Panthers at Euclid High School, averaging right around 26 points and 24 rebounds as a senior on a 22-2 squad that advanced all the way to the state championship game. Of course, he was named first-team all-state following that season. He also was placed on the second team as a junior. 
He headed to Louisville excited to fit into the Cardinals' high-octane offense. "Big Al" had to play on the freshman team upon arrival per NCAA rules, but that squad clearly was better than the varsity with him in place. He went on to score more than 1,000 points at UL and logged robust averages of 15.9 points and 9.6 rebounds per game as a junior while leading the team in field-goal percentage (51.7). At the end of that season, the Cardinals reached the NIT for the second straight time. 
The 1971-72 campaign was magical under first-year head coach Denny Crum, although Vilcheck ceded some of his scoring duties as the team put more emphasis on balance. The ploy worked as the Cardinals posted a mark of 26-5, were ranked as high as No. 2 in The Associated Press poll, and reached the Final Four before losing to eventual champion UCLA. 
Vilcheck was selected in the 10th round of the NBA draft by the Phoenix Suns but instead he opted to play professionally in Gent, Belgium. In his two years overseas, he racked up 18 points and 18 rebounds per game. 
Al Vilcheck enters the Ohio Basketball Hall of Fame at age 74.