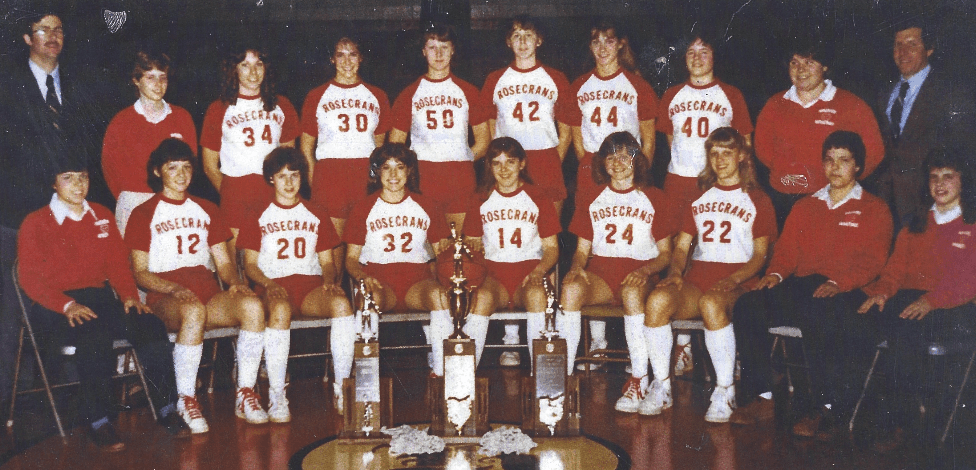 1981-82 Team
Even with a talented roster, it was difficult to foresee that the Zanesville (Ohio) Bishop Rosecrans girls teams of 1981-82 and '82-83 would win back-to-back state titles and reach legendary status in eastern Ohio hoops lore, but that's exactly what they did under head coach Dave Bell. 
The Lady Bishops lost just two regular-season games during the 1981-82 campaign, dropping competitive contests with Columbus Bishop Hartley and New Lexington. What followed was a memorable 14-0 winning streak that stretched through the state tournament. 
The momentum and belief soared when Rosecrans knocked off perennial girls superpower Old Washington Buckeye Trail in a thrilling win in the sectional tournament then followed up by edging both Bridgeport and high-scoring Beaver Eastern. 
After reaching Columbus, the Bishops downed defending state champion Anna, 73-55, in the semifinals and prevailed over New Washington Buckeye Central, 71-51, in the Class A final. That put the finishing touches on a 24-2 season and set up an even more successful season.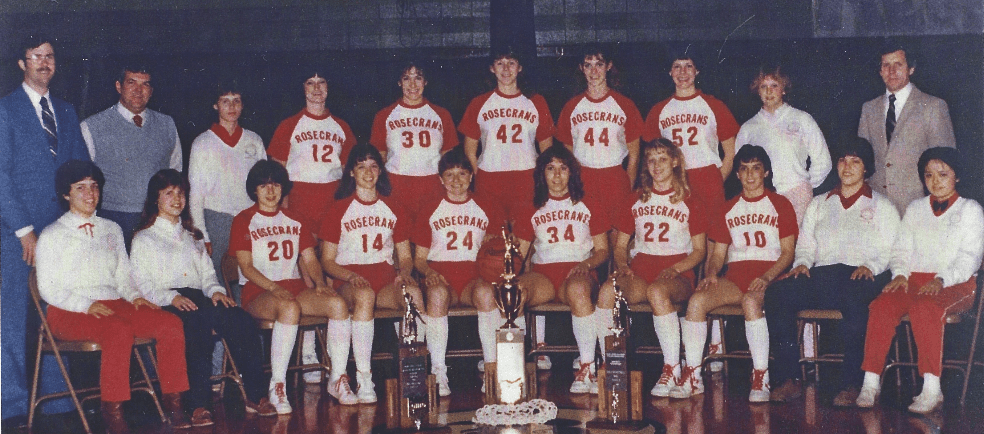 1982-83 Team
The Lady Bishops returned several key players and headed into the '82-'83 season with their sights set high. Sure enough, they rolled through the regular season without a defeat and piled on more victories in the postseason including wins over Conotten Valley in the sectionals, and Beallsville and Jewett-Scio in district action. Not to be denied in the regional final, Rosecrans defeated Sugarcreek Garaway and headed back to the state tournament to complete the mission. 
Even with a target on their backs, the Bishops didn't have many issues at states. They beat Delphos St. John's and legendary coach Fran Voll in the semis, 66-52, then routed a 24-win Mansfield St. Peter's team, 70-37, to defend their state title and complete an undefeated (26-0) season. 
Senior Mary Kohler, an all-state performer and eventual standout at West Liberty University in West Virginia, led the offensive attack. She is now enshrined in Rosecrans' Athletic Hall of Fame, along with teammates Julie Poland, Stacy Pfeifer, DeeAnn Mell and Susan Nash. 
Rosecrans turned in another stellar season in 1984 and finished as state runner-up. The Lady Bishops also were a state semifinalist in 1985. 
The early 1980s remain the golden era of girls sports in school history as Rosecrans also won three state track-and-field titles and one cross country state championship – with Kohler a key contributor – from 1981-84.