Don Henderson
July 10, 1929 - July 8, 2017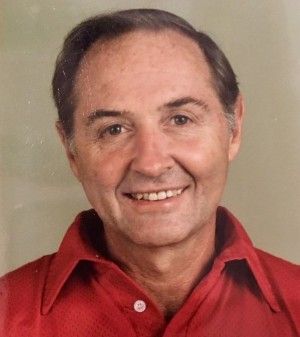 We are heartbroken to share the news that our Co-Founder, Don Henderson, passed away peacefully at his daughter's home on Saturday night, July 8th, 2017, just shy of his 88th birthday, after a lengthy illness.

Don was the 2017 Ohio Heritage Award honoree during our 12th Annual Induction Ceremony on May 20th. The award is given to an Ohio Basketball Hall of Fame Inductee inductee who has made an impact on the state of Ohio after his or her basketball career has ended.

Don Henderson had a vision -- a hall of fame for Ohio basketball that celebrated the game and its players, coaches and contributors. With the encouragement of the Ohio High School Basketball Coaches Association, Don recruited his longtime friend and fellow coach Harold "Doc" Daugherty of Euclid, to visit the Indiana High School Basketball Hall of Fame in 2005, and the next day decided that Doc would be his co-chair in starting an Ohio version. Don and Doc went on to gather their friends and colleagues from around the state to develop the foundation that would serve as the non-profit entity of the Ohio Basketball Hall of Fame. The first ceremony was held in 2006, with over 1,200 people attending to witness the inaugural class' enshrinement. Each year the ceremony attracts over 550 attendees to Columbus. Now in its 12th year, the OBHOF has 215 individual inductees representing 30 Ohio colleges and universities and 112 Ohio high schools. The teams inducted into the Hall of Fame include 13 high schools and 20 Ohio colleges and universities. Don held the position of Board President from 2005 until 2015, and most recently served as Co-Chairman of the Board.

Don was inducted into the Ohio Basketball Hall of Fame in 2010. He spent 36 years as a teacher of mathematics and coach for the Springfield City Schools. He is best known for having coached the boys basketball team at Springfield North High School for 29 years (1960-1989), but he also was head baseball coach for 22 years. His basketball teams had two undefeated regular seasons, won six Western Ohio League championships and four district titles. In one three-year stretch, the Panthers had a 65-5 record. North had five all-state players in Henderson's tenure. Two were Ohio players of the year. An all-state high school basketball player himself, Henderson spent three years (1947-50) in the Air Force after graduation from Cadiz High School. He entered Wittenberg University in 1950 and earned eight letters in baseball, basketball and football. He was elected to the Ohio High School Basketball Coaches Hall of Fame in 1991.
After retirement in 1989, he went on to be elected to the Springfield City Schools Board of Education, serving as President. He also started the Ohio Basketball Coaches Association's District 9 All-Star game, donating the proceeds to The Children's Medical Center.
Don is survived by his two children, Jill Henderson Ault of Urbana and Don (Kim) Henderson of Xenia; three grandchildren, Matthew Ault, Heather Rae (Eric) Cameron and Casey William Henderson; and three great grandchildren, Madeline Ault, Patterson and Everett Cameron. He was preceded in death by his wife of 63 years, Charlotte Mae (Teeter) Henderson on January 18, 2016; a granddaughter, Andrea Marie Ault in 2001; and his brother, William M. Henderson.

We are eternally grateful for Don's vision, leadership and dedication to the Ohio Basketball Hall of Fame and extend our love and sympathy to his family.
Service Information
Thursday, July 13, 2017
Visitation: 1-4 pm
Service: 4 pm
Reception & meal following the service
Fellowship Church
2301 Valley Loop Rd.
Springfield, Ohio 45504
Memorial Contributions
Don Henderson Memorial Fund
c/o Ohio Basketball Hall of Fame
1880 Pinehurst Drive
Springfield, Ohio 45502
or make an online tribute gift

In lieu of flowers, the family has requested donations be made to the OBHOF for a memorial fund in Don's memory.