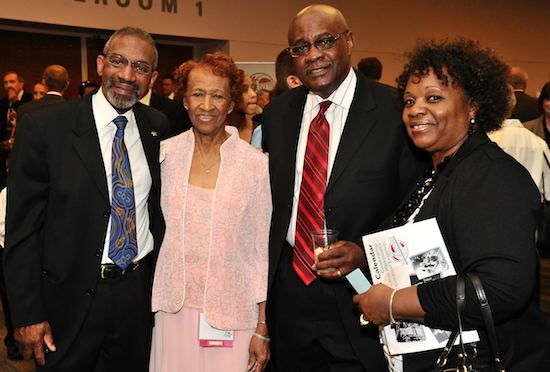 We want you to have the most enjoyable experience possible when you attend this year's Ohio Basketball Hall of Fame Induction Ceremony.  Below you'll find some frequently asked questions that will help you prepare for the ceremony.  

Don't see your question answered below? Contact Executive Director Sheila Fox at (614) 547-2160 or sfox@ohiobasketballhalloffame.com.
Q.  What is the attire for the Ceremony?
A.  Most gentlemen wear suits, and women wear celebratory dresses or wedding attire.  View photos from previous ceremonies to get an idea of what people wear.
Q. What is the schedule for the event?
A.  The doors open at 4:00 p.m. with a cash bar.  The 2020 Ceremony will begin at 4:30. Dinner will be served at approximately 6:00 pm.  The 2021 ceremony will be held after dinner, beginning at approximately 7:00 pm and conclude around 8:30 pm. 
Q.  Where should I park?
A.  Valet parking is available at the Hyatt Regency or park in the Convention Center's South Garage. The address for the South Garage is 88 E. Nationwide Blvd. Columbus, OH 43215. Parking is $15 in the South Garage.
Q. Where is this year's Ceremony?
A.  This year's Induction Ceremony will be held at the at the Hyatt Regency Columbus in the Regency Ballroom. This hotel is connected to the Greater Columbus Convention Center, where the event was previously held. 
Q. How do I order tickets?
A.  Order tickets online or by calling Sheila Fox at (614) 547-2160.  You will receive an email with your table assignment via email around March 28th. No physical tickets will be mailed.
Q.  Will I get to sit with the inductee or team I am coming to support?
A.  The event staff strives to seat attendees as close to their inductee and his or her guests as possible. Please indicate on your ticket order which inductee or team you are coming to support or if you are part of a group that wishes to sit together.
Q. Can I bring my children?
A. Children are welcome to attend.  We have a child's admission price of $30 for kids 3 -12 years old.  A special child's dinner will be offered.  Children younger than 3 are free.  High chairs and boosters are available upon request.
Q. I have special meal requirements – what should I do?
A.  No problem!  Just let your server know if you require a vegetarian or other specialized meal.  If you require a vegan, gluten free, or have other allergies, please contact Sheila Fox, Executive Director, at sfox@ohiobasketballhalloffame.com or 614-547-2160 in advance to make arrangements.
Q. Are masks required?
A. Masks are no longer required indoors in Franklin County. It is up to each guest whether they wear a mask.