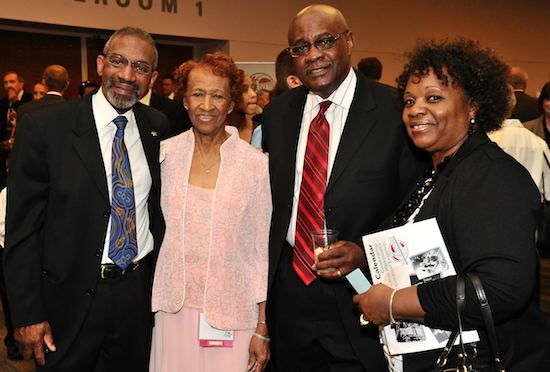 We want you to have the most enjoyable experience possible when you attend this year's Ohio Basketball Hall of Fame Induction Ceremony.  Below you'll find some frequently asked questions that will help you prepare for the ceremony.  

Don't see your question answered below? Contact Executive Director Sheila Fox at (614) 547-2160 or sfox@ohiobasketballhalloffame.com.
Q.  What is the attire for the Ceremony?
A.  Most gentlemen wear suits, and women wear celebratory dresses or wedding attire.  View photos from previous ceremonies to get an idea of what people wear.
Q. What is the schedule for the event?
A.  The doors open at 4:00 p.m. with a cash bar.  The 2023 Ceremony will begin at 4:30. Seating is open seating for general admission and we'll have sections reserved for Inductees, Team Inductees and a guest near the front to allow them easy access to the stage. The reception will begin immediately afterward, and will feature hot and cold appetizers and plenty of time to meet and greet the inductees and friends.
Q.  Where should I park?
A.  There is free, ample parking in the surface lots surrounding the Hilton Polaris, along with a covered canopy at the event entrance to drop off your guests.
Q. Where is this year's Ceremony?
A.  This year's Induction Ceremony will be held at the at the Hilton Polaris, off of I-71 in north Columbus.
Q. How do I order tickets?
A.  Order tickets online.  You will receive an email confirmation for your order. (Check your spam folder if you don't see it in your inbox) No physical tickets will be mailed.
Q.  Will I get to sit with the inductee or team I am coming to support?
A.  With our new format, we'll be in rows of theater-style seating and it is first-come, first served when the doors open. The reception allows for time to meet and visit the inductees, along with any other attendees or enshrined inductees you would like to talk with.
Q. Can I bring my children?
A. Children are welcome to attend.  We have a child's admission price of $30 for kids 3 -12 years old.  Children younger than 3 are free.