Remembering 2014 Inductee Dean Chance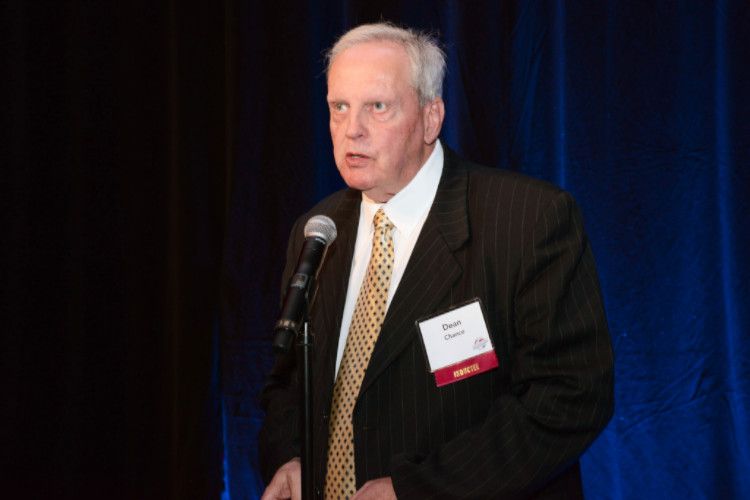 Legendary MLB pitcher and high school basketball star Dean Chance died on Sunday, October 11, in his home. He was 74. Dean was inducted into the Ohio Basketball Hall of Fame in 2014 and was proud to be among its inductees.

OBHOF Board President Ron Kellogg and Executive Director Sheila Fox spent a day with him a few weeks prior to his 2014 induction in his home in Smithville and in nearby Wooster. He was greeted by nearly everyone who passed by with a handshake and a friendly hello. Dean was a regular fixture at the OHSAA Boys and Girls state basketball tournaments and regularly mentored both basketball and baseball players from nearby high schools.

In 1964, Chance went 20-9 with a 1.65 ERA for the Los Angeles Angels and won the Cy Young — from 1956-66, only one pitcher in the majors won the award each year. We went on to pitch a no-hitter for Minnesota in 1967. He was inducted into the Angels Hall of Fame two months ago.
Friends will be received Friday from 5-8 p.m. at McIntire, Bradham & Sleek Funeral Home, 216 E. Larwill St., Wooster.
Funeral services will be Saturday at 1 p.m. at Northwestern High School gymnasium, 7473 N. Elyria Road, West Salem, with pastor Dan Bartkowiak officiating. Private family burial will be held.

We extend our sympathies to Dean's son Brett and the entire Chance family.
Visit Dean's OBHOF page to learn more about his career and watch his induction ceremony speech.

 Read an article from USA Today.